Here at Tauranga Elim we place value on being connected. We love getting together at our Sunday services and we also appreciate the importance of gathering in small groups where we can get to know people and really 'do life together'. We are designed to do life as a part of a family, part of community. Connecting with others is where friendships are built, faith is inspired, encouragement is found and support is given.
If you're making this your church home, we strongly encourage you to consider joining a Connect Group. There is a number of Connect Groups in different locations offering a variety interests and styles. We are sure you can find one to be part of.
CONNECT GROUPS ARE NOW CLOSED
THEY WILL START UP AGAIN IN FEBRUARY 2020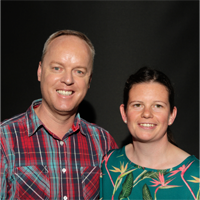 BIBLE STUDY CONNECT
Gate Pa
Zanda & Abigail Perano

Bible study focus with plenty of time to connect and pray with teach other. We'll be working through the Gospel of John. As we look deeper into the Word, we draw closer to God and can encourage each other in our journeys. We also want to make space for listening to what God is speaking to us individually through what we read. Everyone welcome – single or married, younger or more mature (please come and share your wisdom!).
Fortnightly on Tuesdays at 7pm
Phone: Abigail – 021 0821 6153
BUSINESS CONNECT
Bethlehem
Clendon & Karryn Greenway
Clendon and Karryn have been in business for the past 30+ years and recognise the unique challenges and responsibilities that business owners, the self-employed and those getting into business, face. Our aim is that by connecting, we can encourage, pray and support each other as we journey together, fulfilling God's calling on our lives. We'd love to have you come join us in a relaxed, fun and safe environment.
Fortnightly on Thursday at 7pm
Phone: Clendon – 027 474 5103
Karryn – 027 220 6333
YOUNG ADULTS
The Lakes
Nathan & Del Miller
This group is for young adults to connect, make friends and grow in their faith. There is always plenty of fun and food and we are not afraid to tackle relevant issues and topics and look at what the Bible says about life. It is an interactive, safe space, where everyone is encouraged to participate, to pray for each other and to outwork an authentic faith in God. For school leavers through to late 20's (including married with no children).
Weekly on Wednesday at 7:30pm
Phone: Nathan – 027 550 5020
Del – 027 459 5453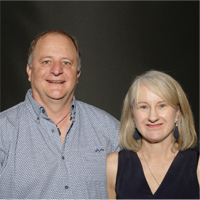 LAKES CONNECT
The Lakes

Jorg & Lisa Burgi
Meeting fortnightly, a relaxed environment, where people can build meaningful solid relationships within our church family. We encourage each other, discuss life, God, bible, study and pray. We frequently gather together for shared meals.
Fortnightly on Wednesday at 7.30pm
Phone: Jorg – 021 671 287
Lisa – 021 671 297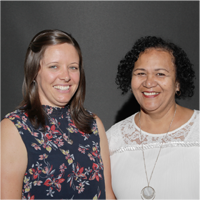 PRAYER GROUP
Church Building
Gemma Tong & Sue Baker
We will take this opportunity to speak and declare into prayer needs through Word and Holy Spirit inspired prayer. We will engage with the Word and the Spirit to take our requests, petitions and prophetic visions to new levels. We will serve our community and church with the ministry of prayer.
Fortnightly on Tuesday at 7pm
Phone: Gemma – 027 844 4888
Sue – 021 771 248
PAPAMOA CONNECT
Papamoa

Ps Trevor & Debbie McDowell
Doing life with others around good coffee and fellowship. This is a time of encouraging and supporting each other on the journey.
Fortnightly on Wednesday at 7pm
Contact – 578 8903
CONNECTIONS
Bethlehem
Brian & Tania Ingram
A relaxed supportive family atmosphere where we can come along and enjoy coffee and supper as we unpack some of what we learnt on Sunday and strengthen each other with encouragement and prayer.
Fortnightly on Tuesday at 7pm
Phone: Tania – 027 674 6012
COFFEE, BOOKS & AFTERTHOUGHTS
Church Building
Del Miller

We chat over coffee (or tea) about books we've been reading or can recommend. It is a great time to connect and encourage each other with insights that we have gained from what we have been reading.
Saturday @ 10:30am – monthly
Phone: Del – 027 459 5453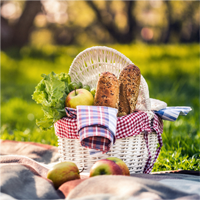 KICK BACK & CONNECT
Various Venues
Jess Richardson
Pop-up Connect Group for families with children. Picnics in the park, Te Puna Quarry, etc.
For more information
Phone: Jess  – 027 579 5159
GAMES NIGHTS
Church Building
Shirley Marriott

We are a group who love to play board games and talk about our lives in Christ. We share testimonies, laugh lots, and talk about our latest revelations from the Bible. We encourage each other to bring Christ into our everyday chat, so we may easily talk to the people we meet each da. It is always a safe place to bring our friends who don't know Jesus. Hope to see you there.
Fortnightly on Wednesday at 7pm
Phone: Shirley – 021 850 121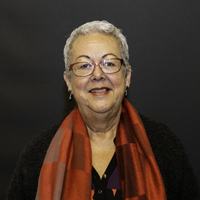 FOOD & FELLOWSHIP
Maungatapu
Evelyn Russell
Come and share a meal together and encourage one another through conversation, the bible and prayer.
Fortnightly on Thursday at 7pm
Phone: Evelyn – 021 190 0710
MAN CAVE CENTRAL
Tauriko
Craig Wormald & Pat Buckley
Man Cave Central is a platform for men to build legit relationships, be challenged, inspired and encouraged. It's not a religious experience or a bible study, rather a forum for covering the bases that need covering in the life of a Kingdom man, and what goes in the Man Cave, stays in the Cave.
Fortnightly on Wednesday at 7pm
Phone: Craig – 027 2000 1100
Pat – 021 461 325
FUNCTIONAL FITNESS
Church Building
Trevor & Christel Clarke
Fitness class from 15 years to adults!  Come get fit with us – we will be doing a full body workout using interval training, body-weight exercises, kettle bells, stretching and Pilates.  Designed for all ages and stages so can be done as a pace comfortable for you. Please bring:  a training matt (Kmart ones ok), water bottle, sweat towel, wear comfortable clothes and shoes.  See you there!
Weekly on Tuesday at 6pm
Phone: Christel – 022 085 1478
SIXTY PLUS
Church Building
Pastor Trevor McDowell
Growing relationship, connecting and having fun, and doing life together for over 60's.  We have a range of activities from coffee mornings, movies, prayer, praise & worship, testimonies, devotions, and more.
Fortnightly on Thursday at 10am
Contact the office for info – 578 8903
ELIM TOUCH
Bethlehem College
Jared Miller
Summer Touch Rugby at Bethlehem College fields.
Weekly on Tuesday at 5:45pm or 6.30pm
Phone: Jared  – 027 611 1999